Oatmeal, Milk, & Honey
$6.00 $6.00
Oatmeal, Milk, & Honey fragrance is a soothing scent for bath time. Topped with whole oats.
Ingredients:
Sodium Bicarbonate, Citric Acid, Potassium Bitartrate, Colloidal Oatmeal powder, SLSA, Poly-80 and/or PEG-50 Shea Butter, Fragrance, Whole Oats.
Out of stock
Description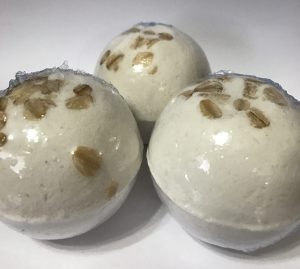 Only logged in customers who have purchased this product may leave a review.