Fragrance Oils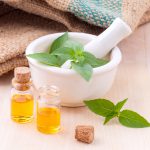 Essential Oils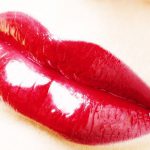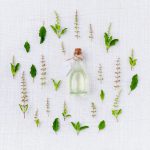 Herbals & Additives
Fragrance Oils
Our Fragrance Oils are carefully selected to provide the upmost quality, and for their performance, in each of our products. All Fragrance Oils used are Phthalate-Free, and used within the IFRA skin-safe usage rate guidelines for each individual product category. So, you know you're getting safe, top-quality, ingredients in our products.
Essential Oils
Natural oils typically obtained by distillation and having the characteristic fragrance of the plant or other source from which it is extracted. Here at Belle of the Bath, we use the highest quality Oils in our formulations for the health and safety of our customers.
Flavor Oils
Flavoring oils are regulated by the FDA because they are designed to be used for consumption or for cosmetic products that may be ingested. The ingredients contained in flavorings are considered GRAS (Generally Recognized As Safe) by the FDA. Flavor Oils used in lip Products (Lip Balm, Lip Scrub, etc.). All Flavor Oils are used in accordance with IFRA guidelines for lip-safe usage rates.
Base Oils & Butters
     Oils:
Almond- More than soothing dry skin, almond oil can improve complexion and skin tone. It's highly emollient, which means it helps to balance the absorption of moisture and water loss.
Avocado- contains a high percentage of Vitamin E, as well as potassium, lecithin, and many other nutrients which can nourish and moisturize your skin. The oleic acid also promotes collagen production, which helps grow new skin. This accelerates the healing process, helping with issues like sunburn.
Castor- Preventing wrinkles, Castor oil contains antioxidants that fight free radicals in your body, Fighting acne, has antibacterial properties, Reducing puffiness, Moisturizing, Soothing sunburn, Fighting dry lips, Promoting overall skin health.
Coconut- It hydrates skin for 24 hours and helps to improve skin elasticity and collagen production. Coconut oil is also known for its anti-aging properties. Coconut oil has anti-oxidants such as Vitamin E and Vitamin A, which help to slow down the aging process and may help to reduce the damage from free radicals and the sun.
Hemp– Notably, unlike other types of oils, hemp seed oil makes the skin feel tight and natural as opposed to oily. The oil contains crucial fatty acids such as linoleic acid and vitamins that help to provide additional skin protection and promote faster cell regeneration that could help to reduce signs of aging.
Jojoba- has anti-inflammatory properties which help to tame chaffing and chapping, reduce redness caused by drying, ease the effects of eczema and rosacea, and keep skin calm and comfortable. The Vitamin E and B-complex vitamins in the Jojoba Oil help in skin repair and damage control.
Meadowfoam- acts as an emollient when applied to your hair or skin. Emollients are substances that create a protective seal over your skin to lock in moisture.
Olive- olive oil is a natural anti-inflammatory and can help with wound healing—all good, beneficial things for your skin—and is also high in hydrating squalene and protective antioxidants.
Palm- Used topically, Palm Oil restores hydration to dry skin, preventing further dryness by sealing in moisture. Suitable for use on sensitive skin, it effectively nourishes areas afflicted by eczema, psoriasis, and stretch marks. The antioxidant properties of Palm Oil boost immunity and delay the onset of wrinkles.
Rosehip– contains a wealth of essential fatty acids, including linoleic and linolenic acid. … The many fatty acids in rosehip oil make it an excellent option for hydrating dry, itchy skin. The skin also easily absorbs the oil, allowing its antioxidants to travel deep into the skin's layers.
Squalene– is found naturally in the sebum of human skin and is believed to lubricate and protect skin.
Sunflower- highly moisturizing, rich in essential fatty acids, high in vitamin E, and is great for both hair and skin applications.
Walnut (Black)- anti-inflammatory and antioxidant effects may help slow signs of aging and treat conditions like psoriasis.
     Butters:
Shea- High concentrations of fatty acids and vitamins make shea butter an ideal cosmetic ingredient for softening skin. Shea butter also has anti-inflammatory and healing properties. Using shea butter on your body, especially your face, can condition, tone, and soothe your skin.
Mango- The anti-oxidant, anti-inflammatory, and anti-aging properties of Mango Butter make it an effective soothing agent for skin afflicted by dryness, eczema, and dermatitis. … Due to its non-comedogenic property, Mango Butter can benefit acne-prone and oily skin.
Kokum- Highly moisturizing, kokum butter helps heal dry and cracked skin especially lips, elbows, knees and soles of feet. It may also aid in improving the appearance of scars and stretch marks. Kokum butter is rich in essential fatty acids, which softens the skin and helps promote elasticity.
Capuachu- an excellent emollient that restores elasticity to the skin while providing anti-oxidants and hydration. It is considered a "super-moisturizer" because of its hydrophilic (water-loving) properties. As it carries water to the skin it makes skin supple, soft and more elastic.
Clays, Powders, & Herbal Additives
Kaolin Clay– This clay can be used on normal, dry and sensitive skin because it does not draw oils from the skin. A mild yet very effective facial cleanser. Unlike soap, it does not foam up, but kaolin clay benefits your skin by gently sloughing away dull dead skin, absorbing impurities from your pores, and leaving your skin feeling wonderfully soft!
Rose Clay– Ideal for sensitive and dry skin, Reduces irritation, Soothes inflammation, Reduces signs of acne, Purifies skin, Minimizes blackheads, Balances complexion, Improves cell renewal.
Bentonite Clay– Removing toxins from the body, Treating oily skin and acne, Detoxifying the skin, Treating Diaper Rash
French Green Clay– beneficial in removing impurities and tightening the pores, toning the skin, exfoliating dead skin cells and reducing inflammation in acne. It can also be used as a full-body treatment to soften dry, rough skin.
Purple Brazilian Clay– Purple clay benefits are mostly anti-aging. Magnesium, after all, helps ensure healthy skin cells, which can make you look younger. Purple Brazilian clay can also help prevent your skin from absorbing environmental contaminants and impurities.
Carrot Powder– a very popular additive in soap and skincare products as it contains high levels of carotenoids, potassium, Vitamin C, essential nutrients, and amino acids!
Milk Thistle– When used for skin care, milk thistle works to improve cell regeneration, moisturize the skin, and works to treat many skin conditions like acne and eczema.
Turmeric- This sunset-yellow spice has anti-inflammatory, antimicrobial, and antioxidant properties that can help with a number of skin ailments.
Spirulina– facilitates faster cell turnover that helps skin heal faster. It wards off free radicals and eliminates toxins from the skin to increase skin metabolism. It also prevents candida overgrowth that can cause acne breakouts.
Peppermint Powder– naturally cleanses the skin and has antiseptic and antibacterial properties. It has a cooling effect which soothes irritation and inflammation due to acne
Orange Peel- contains Vitamin C which helps to form collagen and elastin which is the secret to beautiful skin. … It helps even and lightens the skin tone. It works as a natural cleanser, astringent, scrub, moisturizer and toner. It contains antioxidants which slow down wrinkles, sagging and skin aging.
Sea Kelp– It's mineral and antioxidant rich, and is known to help soften and hydrate dry skin. Not only that, but it also helps your skin retain moisturize, keeping it hydrated for longer. It is known to reduce the appearance of breakouts. Sea Kelp contains minerals that penetrate the skin and remove toxins.
Moringa Powder– used topically on the face to prevent wrinkles and free radical damage to the skin. Moringa may help firm up your facial skin and also help reduce wrinkles and blemishes, making you look younger.
Activated Charcoal– effectively cleanses the skin, unclogs pores, removes deeper impurities, and dead skin cells. The result is smooth, supple, and even-toned skin.
Pumice– Creams and soaps containing pumice take the form of facial and body scrubs, with pumice powder acting as a gentle exfoliant to remove dead skin cells, clean pores, and restore skin vibrancy.
Comfrey Root- Comfrey (Symphytum officinale) is sometimes used on the skin to treat wounds and reduce inflammation. Comfrey roots and leaves contain allantoin, a substance that helps new skin cells grow, along with other substances that reduce inflammation and keep skin healthy.
Calendula- used by herbalists for its numerous skin-benefits which include: anti-inflammatory properties and the ability to assist the body with healing wounds and burns.
Marshmallow Root- an anti-irritant and is tolerable by those with allergies and hypersensitive skin. It is known to provide relief from itching, swelling, redness, and chaffing due to its emollient and soothing properties.
Spearmint Powder- has strong antibacterial properties and contains salicylic acid – both of which effectively prevent acne. It also contains vitamin A, which controls the secretion of oil in people who have oily and acne-prone skin. The application of this ingredient dries up and eliminates acne while cleaning your pores.
Allantoin- Moisturizing Agent. Allantoin moisturizes the skin to prevent dryness and irritation, Exfoliant. Allantoin helps in shedding dead skin cells, Soothing Property. Allantoin has a calming effect on your skin, Wound Healing Property, Provides Hydration, Cell Proliferation, Anti-aging.
Urea- used to treat dry/rough skin conditions (e.g., eczema, psoriasis, corns, callus) and some nail problems (e.g., ingrown nails). It may also be used to help remove dead tissue in some wounds to help wound healing.
Silk Peptide- one of the best at reducing fine lines and other signs of aging. Aside from the amazing texture of silk extracts, silk amino acids contain properties which allow it to rejuvenate skin tone, reduce wrinkles and hydrate your skin tissues to protect from free radicals.
Lemon Peel Powder– Lemon peels and lemon powder help prevent and fight skin problems such as wrinkles, acne, pigmentation and dark spots. The free radicals play a very important role in this process. Besides, antioxidants found in the peels tend to be a great detoxifier of the skin.
Extracts:
Sea Buckthorn- acidic and astringent, Sea Buckthorn berries are rich in vitamins A, B1, B12, C, E, K, and P; flavonoids, lycopene, carotenoids, and phytosterols. Due to its free radical scavenging and tissue regeneration properties, Sea Buckthorn Seed Oil should be considered for addition to formulations intended to help combat wrinkles, and to sooth dry, irritated skin.
Lotus- Namely, when used in skincare, blue lotus flower extract can act as a natural moisturizer to help improve the look and feel of dry, rough or flaky skin. Further, this ingredient is suitable for nearly all skin types, as it can also help to balance the skin's oil content, which may help to combat acne blemishes.
Carrot- It's moisturizing, full of vitamins A and E, and great for those with sensitive or dry skin.
Evening Primrose- Not only does evening primrose oil moisturize and soothe, it can enhance the texture and elasticity of skin, addressing dryness, irritation, roughness and wrinkles. Applying Daily Prep Protecting Facial Oil, on a daily basis can result in a clear and healthy complexion.
Champagne- can be used as a toner to help promote clear skin. The polyphenols found in champagne help reduce inflammation and skin redness, while the tartaric acid evens out tone.
Agave- Rich in vitamins B1, B2, C, D, K and provitamin A, this ingredient has antiseptic, healing, and anti-inflammatory abilities, and helps moisturize the skin.