Whipped Body Butter
ATTN: We are NOT currently selling online nor shipping Body Butter until mid-late Fall, due to the melting point of the product. We want all your purchases to arrive in top condition! Therefore, Body Butter is ONLY being sold directly in-store at Five Star Pharmacy in Senatobia, MS until further notice. 
Whipped Body Butter is all the rage! Let's face it, sometimes lotion just isn't enough to keep our skin feeling moisturized and nourished – especially in the dead of Winter and Summer. Let's show our bodies some LOVE and leave the ash for the fire pits! Sandal season, yard work, hot Summer days, cold Winter, Dry skin? Using this intensive moisturizing butter, you will be all covered. Can use on body, face, feet, and hair.
Directions for use: With clean dry hand, or cosmetic spatula, scoop out small amount. Massage into palms, and apply on desired area to combat dryness. For use on: hands, feet, face, and/or hair. This product does contain a preservative, however we strongly suggest avoiding getting any moisture into the mixture to fully preserve the formulation.
Ingredients: Mango and/or Shea Butter, Arrowroot Powder, Sunflower Oil, Stearic Acid, Cetyl Alcohol, Fragrance, Vitamin E, Preservative.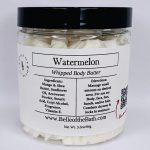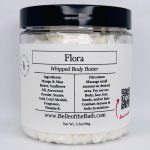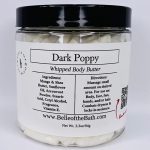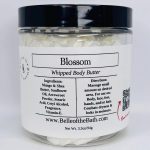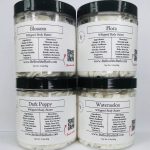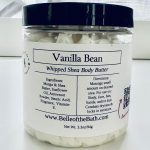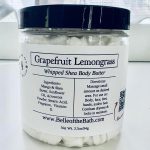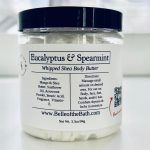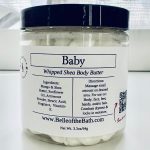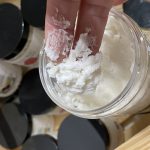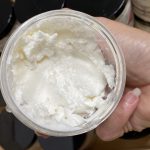 3.5oz
Only logged in customers who have purchased this product may leave a review.